Monday, September 24, 2018 / by Marty Gum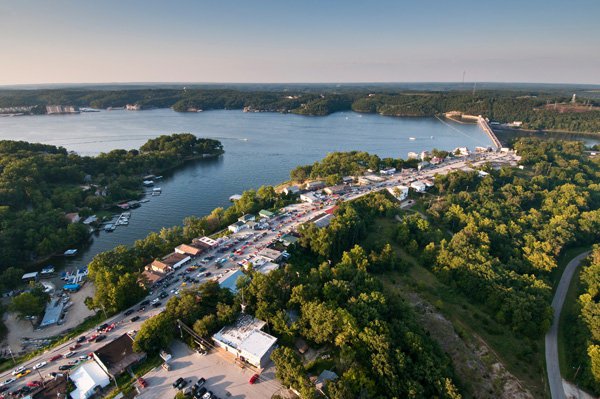 The Fall buying season is officially upon us. School has started, the weather has begun to cool off. People aren't spending all their time on the lake and real estate lookers have become real estate buyers. There is nothing we want more than to be sure our clients have the best chance to see the area and buy the property they want. To make sure your Lake of the Ozarks dream home becomes a reality, here are some tips to help you prepare for your home search. Being prepared will help make the process smooth and successful for you and all parties involved.
Before Arrival
Let us know your schedule: Your plans are made, your vacation housing is secured and you're ready for some fun in the sun but you also plan to make time to do some house hunting. Just as you wouldn't book your condo or hotel days before your arrival, it's not an ideal strategy to wait on letting your Realtor know you'll be in town. Right now are busy months for a Realtor and their schedules tend to fill fast between showings, inspections, closings and assisting other clients. Realtor's never want to leave their clients hanging so the more time you can give your agent to accommodate your visit, the more successful your house hunting will go.
Keep the lines of communication open: Life has an interesting way of switching things up on us; it happens. If you have a drastic change of plans or a hiccup in your schedule, communicate it with your Realtor so not to completely derail your house hunting plans. Among the multitude of things an agent does, facilitating tours and scheduling showings requires time and energy to coordinate a days worth of homes to see. Some properties need 24 hour notice and others just can't accommodate last minute showings. Allow your agent to pull whatever strings they can but communicate your itinerary and allow a fair amount of time to get inside properties. To be sure you can get into everything you'd like to see, discuss with your Realtor all the homes you like and want to see at least a few days in advance. The sooner your agent knows what you want to see, the higher probability a showing can be arranged.
Is Lake of the Ozarks the right place for you? For many second and vacation-home buyers, buying is a two- or three-trip process and that's okay. But, before you run around town looking at tons of properties, it is a good idea to have a general feel for Lake of the Ozarks and know that there is a good chance it is the right area for you. If you aren't sure yet and are getting a feel, it can often be VERY helpful to sit down with a Realtor and just have a conversation about the area in general and what you are looking for. We can help you become acquainted with the Lake of the Ozarks real estate market and you can decide if this is the right area for you. And, please, don't feel like you are wasting an agent's time with this type of meeting! We are happy to do this and it saves both of us time in the long run.
Once in Town
Be prepared: The easiest way to let a good home slip through your fingers is not being prepared before setting out to find a property. When an offer is submitted, seller's prefer to see proof of funds and/or a pre-qualification letter to be sure they are dealing with a qualified buyer. When you try to act first without having these things ready to send over, you're not building the trust of the seller. Submitting the proof of funds or pre-qualification letter with the offer makes you a stronger buyer in the eyes of the seller. When there are multiple offers and they all have a financing contingency but one buyer submits his financing letter and the others do not, who do you think looks most serious and reliable?
Before jumping into your Realtor's car, do yourself the favor of getting these items ready so you can act on a moments notice. Work with your agent to select your title company, have your list of inspectors ready to contact, touch base with your lender and/or financial advisor and keep them abreast of your process. Be sure your Earnest Money Deposit is accessible and can be wired and have your proof of funds and/or pre-qualification letter ready to send along.
Act fast: Good properties go first and they go fast, especially during season. The influx of buyers scouring the market while utilizing technology that instantaneously tells them a new property has hits the market generates a buying battlefield. If you truly are ready to commit to your Lake of the Ozarks abode, be ready to act fast. Let your agent know you're willing to pounce and make sure you've discussed everything you'll need to get an offer in ASAP.
Other ways to be prepared: If you are a detail person and know you will want to read and review every line of the sale contract (not a bad idea at all), your BHHS agent can send you a blank one in advance of your trip. You can take your time to look it over and ask questions in advance so that when offer time comes, everyone is ready and feels good. Also, there are many moving parts in a real estate purchase. If you like to know exactly what to expect then it is a good idea to review the main ideas with your Realtor in advance. We can explain things like the duration of a typical inspection period, what types of repairs one should expect to be covered by the contract, how long you will have to secure your loan, and also answer any other questions you may have.
---